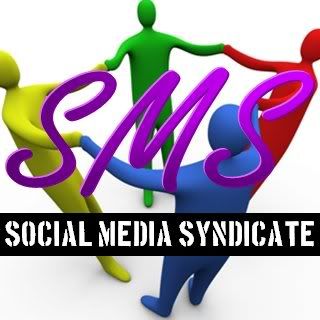 This is my first podcast episode!!  It was great working with Wiltson, Christine and Shannon.  We talked about the differences between generations y and z/c.  The podcast mainly covers different social media and how generation z/c grows up online.  It really goes in tangent with the PBS movie we watched online.  We touch on various medias including YouTube, Facebook, Myspace, SMS, and Second Life.  I hope you guys enjoy our wonderful episode!
Social Media Syndicate Show-- Episode 1
Podcast Notes
:05-- Intro
:26-- Welcome
:41-- Panel Self Introductions
1:23-- The Hot Topic
1:33-- Shannon discusses generation definitions
1:58-- Shannon asks panel: "What tools do you guys consider to be important in looking at the differences between how our generation, Gen Y, and the new generation, Gen Z/c, use the Internet tools?"
2:09-- Ceci discussed YouTube
3:42-- Wiltson discusses Facebook
5:21 – Christine discusses MySpace
6:04-- Shannon weights in on Facebook and Myspace
6:22-- Wiltson responds
6:46-- Shannon discusses cell phones and SMS (text) messaging
8:16-- Wiltson weighs in on texting
8:49-- Ceci discusses Second Life
10:35-- Shannon responds
11:22-- Wiltson responds
12:09-- Closing
12:20-- Outro